Five Great Destinations, One New Way to Pilgrimage
At Verso, we believe that you can do a pilgrimage anywhere. That you don't have to go halfway around the world to meet God. It can be a quiet stroll at a local park, visit to a local church, or even at home. But we've seen something very special happen when you travel to a more distant place as part of a pilgrimage. Somewhere God has met humanity in extraordinary ways throughout time and space, whether in Rome or the Holy Land. Our Catholic pilgrimage tours are a chance to get outside the day-to-day and status quo to enter into an extraordinary story. An opportunity to travel, see amazing sights, enjoy the company of other travelers and experience faith in a new, often surprising, way. 
Authentic, Intentional Pilgrimages
Of course, with countless churches, saints, and historical sites around the globe, how do we decide where to travel for our Catholic pilgrimage tours? And why don't we just try to go to as many places as possible? At Verso, we made the intentional choice to limit our pilgrimages to vetted locations where we know we can successfully and consistently create a journey that is in line with our vision of Catholic pilgrimage tours. To places that we are intimately familiar with and where we can offer up a holistic experience. 
More than that, we want to lead people to an array of places that uniquely highlight God's interactions with people in the world, whether it's through the life of Jesus, the history of the Catholic Church, or the witness of the saints. These places reveal different aspects of God and the spiritual life. Which means no two trips are the same, and you'll return home from each with a different vision of who God is and what it means to be on this journey, this pilgrimage we call life. 
Five Incredible Journeys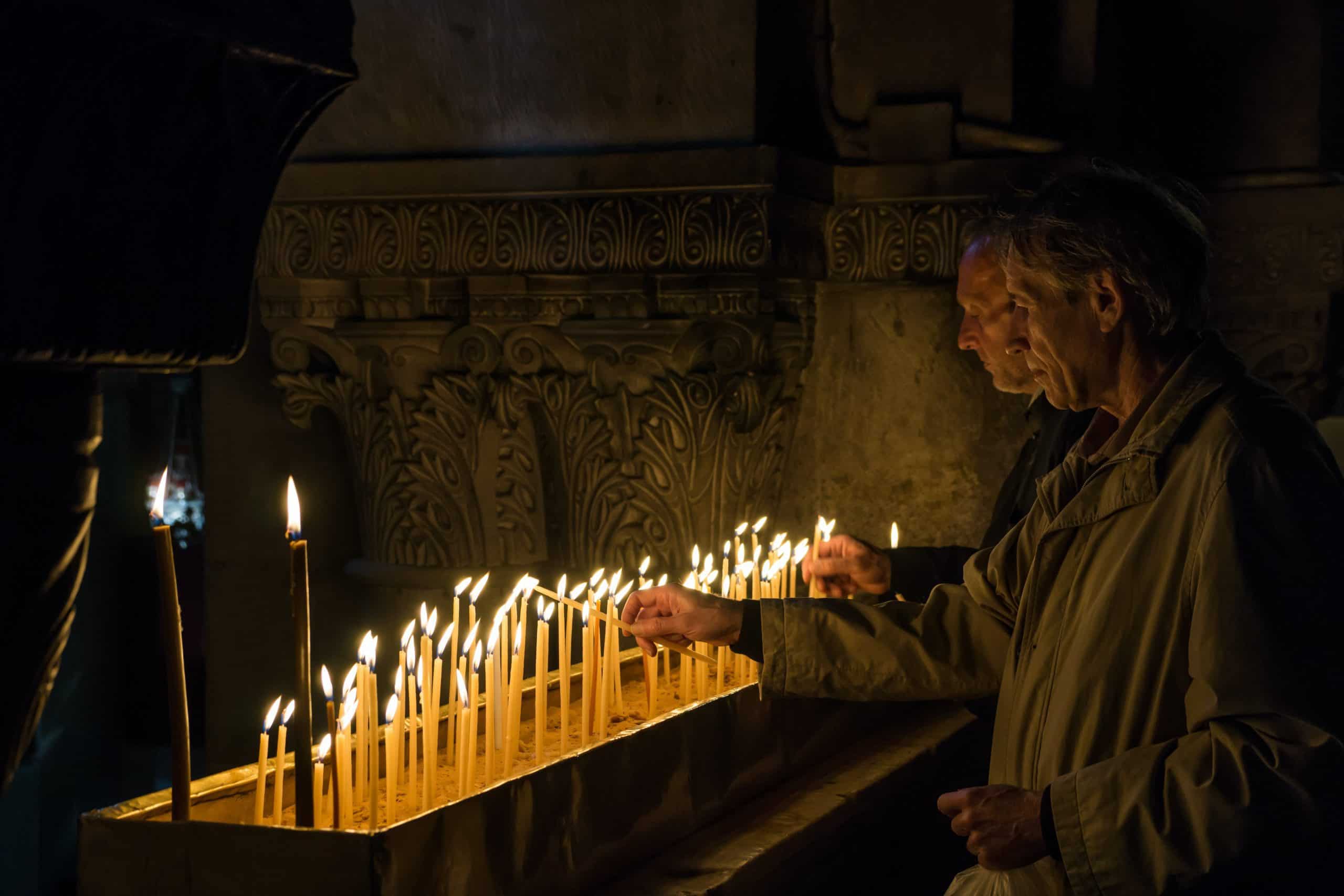 The feeling that God is near pervades the countries of Israel and Palestine as you visit the places where Jesus lived, died, and was resurrected. But not because it's where Jesus and his disciples roamed and taught. There is a sense that just as he actually moved through these, at times ordinary places, he is also at work in your life as well.
By traveling to Jesus'  hometown you will find yourself stepping into the reality of his humanity. As you embrace your surroundings, your heart and mind will be captured by the scenery. Perhaps you will share a smile with someone next to you. Maybe you'll choose to spend a moment in silent solitude. Whatever you find yourself feeling, we hope you will find  yourself immersed in his presence. May you be reminded that God is closer to our humanity than we often perceive. May you breathe as he breathed, laugh as he laughed, and love as he loved. 
Not only are the holy sites incredible but this pilgrimage is also located in one of the most amazing places to travel. The mediterranean food, Middle Eastern landscapes, incredible history, and confluence of major religions in a single place make it a place you won't forget for a multitude of reasons.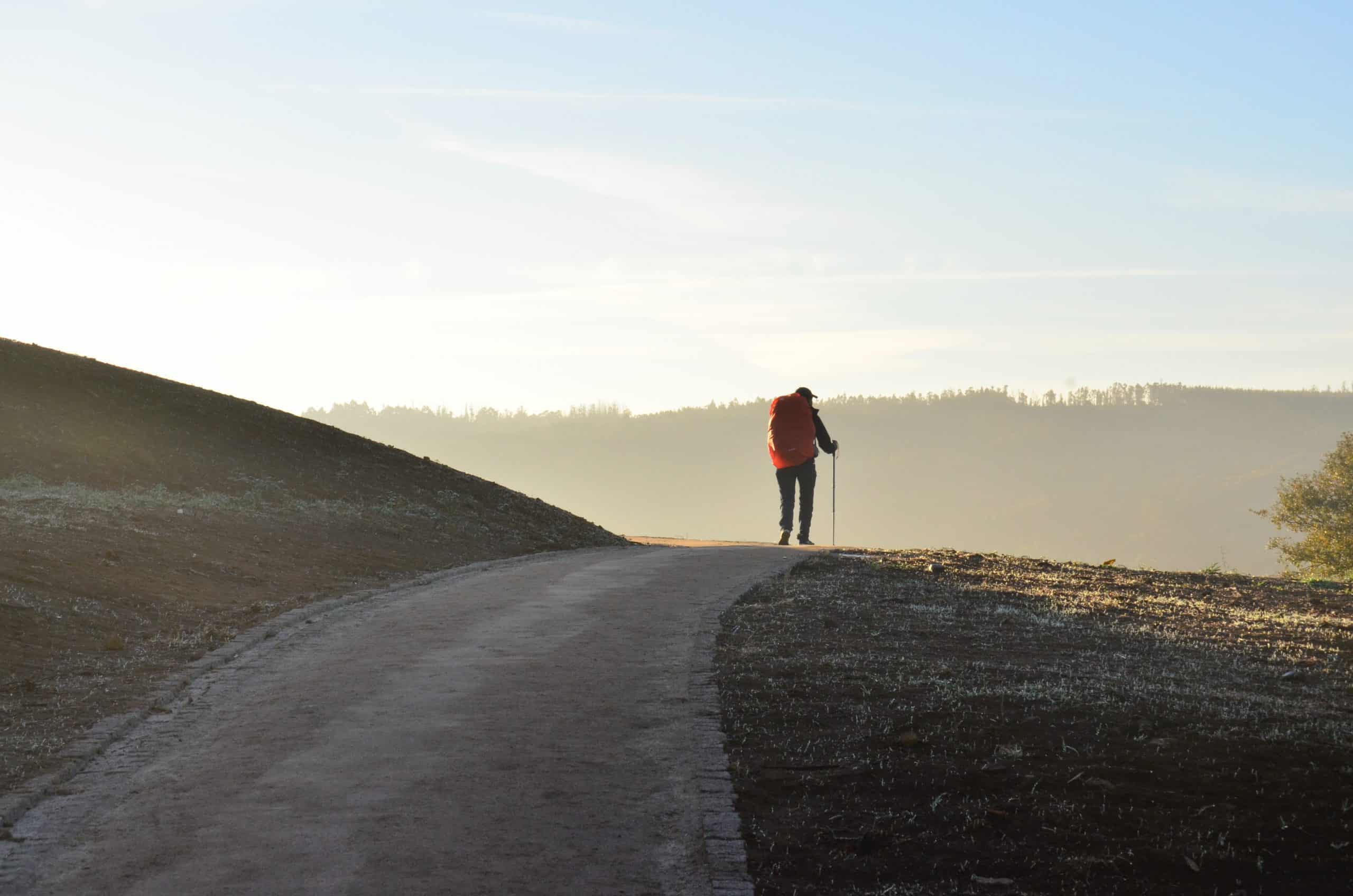 A trip which seeks to encourage inner spiritual experiences, the Camino de Santiago is one of the most visited pilgrimage locations of all time. 
At its simplest, it's a walk through Northern Spain on a path well-worn through centuries of pilgrimage.  While on this route, y
ou will find yourself inspired to revisit the inner roads of your heart. Traversing this path, you will find that the physical rigors of this trip beautifully accompany a deeper spiritual journey. With the opportunity to  practice solitude, connect with other pilgrims, and hear from God amidst his creation, you will find the Camino to be far more than a physical achievement. 
You'll also be instantly drawn in by the small towns you pass through, intriguing sites along the way, and food and wine offered along the entire route. Most of all, we think you'll rediscover the God that is within you and the fellow pilgrims you meet. 
Rome has the unique combination of being one of the biggest travel destinations in the world at the same time that it is home to the center of the Roman Catholic faith, making it a dream destination for a Catholic pilgrimage. 
As a location that is central to the Catholic faith, we are sure you will find the reality of your faith come alive. Not only will you get the chance to appreciate works of art from some of the most revered artists in history, but you will also find yourself experiencing the richness of life through the food and the fellowship during this trip. While stepping into the abundantly beautiful life that Italy is famous for, you'll begin to see yourself celebrating your faith in a new way. Whether it's tangibly getting to celebrate the Italian Saints amidst some of the world's most ornate Churches or  getting to see the Pope, we have experienced for ourselves how Italy allows one to rediscover in real time many of the realities the Catholic faith is founded upon.  
Lourdes is at the top of the list when it comes to Catholic pilgrimage sites. Travel here to join millions of other pilgrims who come to these sacred spaces to pray. As you find yourself immersed in the healing waters found in this location, there is no doubt it will become more apparent that you will be reminded of God's restoration in the world around you. 
Every aspect of France is a grand reminder of God's ability to restore the fullness of faith even following immense hardship. Despite challenges that the Catholic Church faced following the French revolution, its rich history is marked by the rebirth of Catholicism. See for yourself the resilience of the Catholic Church and be reminded of God's faithfulness to make all things new. 
There's so much more to explore in this country of jaw-dropping cathedrals, exquisite tastes, and magnificent cities. While in France, you'll find yourself traveling the countryside to visit the very places where French saints have lived, served, and died. You will also have a unique opportunity to participate in mass at some of the most beautiful sacred spaces on earth. Experiences of faith, art, and culture, will allow you to see how this pilgrimage holistically engages with the multiple dimensions of beauty in life, all the while reminding us that what is broken will again be restored.
Set in a different location around the world each time, and with thousands, even millions of Catholics joining together, World Youth Day is one of the most awe-inspiring Catholic pilgrimage tours you can take. Find yourself experiencing grand solidarity as you take part in this beautiful display of unity within the Catholic Church. 
During this week, you will join other Catholics as you spend a full week focused on learning, celebration and fellowship. Find yourself encouraged in your faith as you rediscover new ways to live as an image bearer of God. Be inspired by an evening prayer vigil, asleep under the stars, and look forward to waking to morning mass with the Pope. World Youth Day is a unique opportunity to see for yourself just how expansive the reach of the Catholic Church is. While the excitement of these activities will engage both mind and heart, we trust that you will be no less captivated by visits to unique spots around Lisbon, Portugal. 
Get excited for 2023, because we will have a beautiful opportunity to visit The Sanctuary of Fatima which today is one of  one of the most famous pilgrimage sites. You'll also have the opportunity to visit several other Basilicas as well as the Chapel of the Apparitions — the exact location where Our Lady appeared to three shepherd children. Lisbon, Portugal is filled with opportunities that will no doubt leave you feeling inspired. 
No matter how many times you attend World Youth Day, we are positive that your time there will result in the creation of memories you'll cherish for a lifetime. 
Join Us
We hope that as we continue to serve people through Catholic pilgrimage tours, that we'll be able to offer more locations. When we do so, it'll be with the same holistic, expert way we do our current journeys. In the meantime, we hope you'll consider joining us as we encounter God in a new way at one of our five destinations.