In the Spirit of Notre Dame
The tradition of the Fighting Irish continues when you join other Notre Dame alumni and friends on a special pilgrimage from Verso Ministries. These trips are handcrafted for the intellectually curious and spiritually hungry who want to experience a true Catholic pilgrimage that is created in the spirit of the University and its traditions.
Expert-Led Trips: Designed for Domers
When you travel with Notre Dame and Verso Ministries, you'll experience:
The impact on each other I think was so much more powerful than just taking this trip on your own. It was way better than anything that I had imagined.
All trips are sponsored by the Notre Dame Alumni Travel Program, whose goal is to "provide travel opportunities for our alumni and the entire Notre Dame family, reinforcing the University's traditions and values with emphasis on the educational, as well as religious character that is unique to Our Lady's University."
The pilgrimage has been exceptionally beautiful in its organization, in its depth of spirituality, the teachings that have been shared, and the people we've encountered in the places we've gone. Exceptionally well organized, exceptionally well planned, and memorable for every one of us.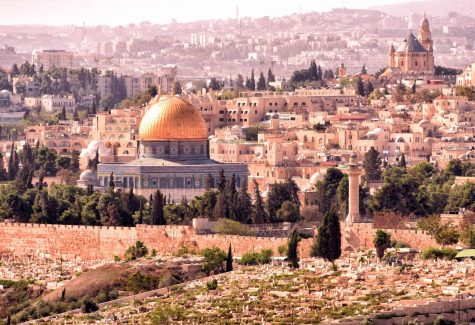 A Pilgrimage to the Holy Land
Walk with Verso Ministries through the very epicenter of the Christian faith. As we tour Israel and Palestine, walking where Jesus walked, and visiting the very places that have changed the world, you'll experience God closer than ever before. And with special access to many of these locations, Verso provides a Holy Land pilgrimage like no other.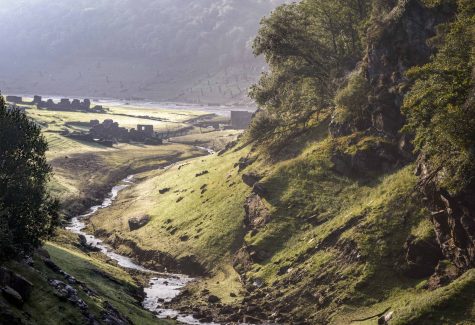 A Pilgrimage to the Camino
Generations of pilgrims have traveled the Camino de Santiago, listening to God's voice amid the Spanish countryside. Walking through small towns, sharing the journey with other pilgrims and reflecting on their lives as they log mile after mile. That same opportunity is waiting for you as a retreat from the pressures of modern life, a chance to become grounded in the earth around you, and a path of self-discovery. This walking pilgrimage begins in Sarria and concludes in Santiago, with each day including 10-14 miles of hiking. A pilgrimage with Notre Dame Alumni and Friends.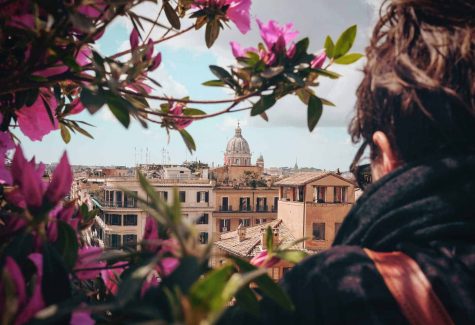 Experiencing truth, beauty, and goodness is at the heart of understanding who God is. This one-of-a-kind pilgrimage of the arts through Rome, Assisi, and Florence will take you on a journey of discovering the beauty and richness of the Catholic faith through holy art, architecture, history, and culture. Contemplate the masterpieces of Caravaggio, the sculptures of Michaelangelo, and the frescoes of Giotto. Pray at the tombs of saints like St. Peter, St. Paul, St. John Paul II, St. Catherine of Siena, St. Francis of Assisi, St. Monica, St. Ignatius, and many more. A pilgrimage for Notre Dame Alumni and Friends.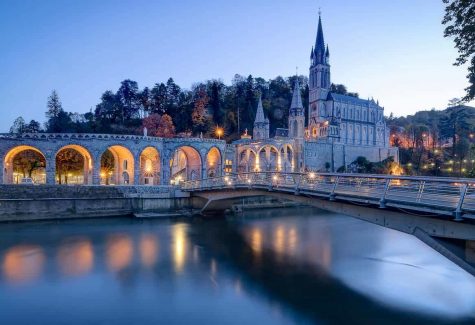 Join Notre Dame Traveling Irish to walk with Verso Ministries on a pilgrimage of faith, beauty, and healing. From Lourdes to magnificent French cathedrals, the faith of the saints to the world's best food, France is a trip no Catholic would want to miss. With so much to do there, Verso has designed a pilgrimage that's as intentional as it is infused with rich experiences.
2024 Pilgrimages Coming Soon!
Journey with Verso and Traveling Irish to the Holy Land, France, and the Camino in 2024. Details coming soon!
Verso Ministries, led by Double Domer John Paul Lichon '06, '09MA, and fellow Domer Stephanie Petrie '16MA, is an experienced agency that specializes in Catholic pilgrimage.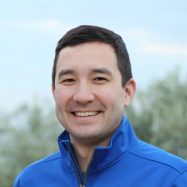 John Paul Lichon is a Double Domer who hails from the western suburbs of Chicago. While at Notre Dame, he created his own major in Asian Studies and Chinese, graduating in 2006. Then, he studied theology through the Echo program, serving at a Catholic parish in Indianapolis while concurrently obtaining his Master of Arts in Theology. John Paul spent 10 years in parish and college ministry before taking the dive to start Verso Ministries.
He's always had an entrepreneurial inkling, as he's always sought new and dynamic ways to spread the Gospel. He is passionate about the practice of pilgrimage and the ways in which a pilgrim's heart and mind can be transformed by an encounter with God on a pilgrimage. He resides in South Bend, Indiana, with his wife and three children.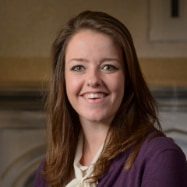 Stephanie Petrie first experienced the gleam of the Golden Dome while attending the ordination of a Holy Cross priest the Spring of 2013. Similar to many others, visiting Our Lady's University only once was not enough. Stephanie came back to earn her Master's Degree in Theology and left the Pacific Northwest to make her home under the golden gleam.
Stephanie has traveled to over 18 countries and spent 7 years working in pastoral ministry and international mission-work. One of her greatest joys is seeing how different cultures glorify God and how each place she has visited influences her journey of faith.
She believes in the power of pilgrimage to impact people's lives and invite them to respond to God's invitation to be who He made them to be. Stephanie coordinates the logistical and spiritual components of pilgrimages.
See Highlights from
the Holy Land
Join the Notre Dame Alumni Association on their trip to the Holy Land, in this eight-part series: "In the Footsteps of Jesus."
All videos have been shared with permission of FaithND.
My expectations have been exceeded as far as the preparation goes. I thought it was excellent.
Have a Question?
Interested in a Pilgrimage?
Call (574) 383-9396
Email hello@versoministries.com