Pilgrimage to El Camino de Santiago
Generations of pilgrims have traveled this same trail, listening to God's voice amid the Spanish countryside. Walking through small towns, sharing the journey with other pilgrims, and reflecting on their lives as they log mile after mile. 
That same opportunity is waiting for you. 
It's a retreat from the pressures of modern life, a chance to become grounded in the earth around you, and path of self discovery. 
Hike through scenic towns and countryside
Rolling hills, green landscapes, and Spanish villages greet you each day on your journey. These gorgeous vistas are the backdrop for miles of walking, talking, and listening.
Find God within yourself
To know someone who's walked the Camino is to meet someone who's had a personal, spiritual experience. Away from the distractions of everyday living, and dropped in the middle of relative quiet that stretches for miles, the Camino is an opportunity to literally walk with God.
Experience God in fellow pilgrims
Connected by a unique, even once-in-a-lifetime experience, you'll discover people of all types, backgrounds, and faiths. And without day-to-day distractions, the conversations run deeper and more meaningful. You may even make a few lifelong friends.
(Itinerary shown does not include flights to/from pilgrimage.)

"The customer service, attention to detail, and ability to connect each part of the trip to the Catholic tradition of pilgrimages is the best I have seen."
Get ready to walk the last 100km of the Camino, (the final leg of the Camino Frances) which means you'll be eligible to receive an official certificate once you arrive back at Santiago de Compostela. And it means you'll walk about 10-20 miles every day. On day one you'll drive to either Sarria or Portomarín (depending on where you're staying), where you'll settle down for the evening, mentally prepare, and try and get some rest before day one of walking. On day one you'll drive to Sarria where you'll settle down for the evening and meet your fellow pilgrims with a Welcome Mass and dinner in a local restaurant.

Begin your hiking journey in Sarria, Spain, where you'll see the church of Santa Marina with its pilgrim murals, and the Church of St. Saviour (Iglesia de San Salvador) with its tympanum of Christ in Majesty and Tree of Life above its doors. Cross the Ponte Aspera and journey down woodland paths and gravel tracks, with plenty of cafes to stop along the way.  At the end of the day you will arrive in Portomarín for a pilgrim Mass at Igrexa de San Juan (also called San Nicolas), dinner, and then back to your hotel.
Peace and Reflection Along the Path
Embark on your pilgrimage once again from Portomarín, with a day of varied terrain. Start on a peaceful woodland path, and journey into the city of Gonzar for refreshments at cafe Descanso Peregrino. Continue on and see Capela de Magdalene, the great stone cross of Lameiros, and detour off the trail in order to see Vilar de Donas, a historical monument and ancient seat of the Knights of Santiago. The afternoon on the trail will provide opportunities for afternoon journaling and reflection. Check out Palas de Rei that evening, with chances to eat dinner and explore the town.
Eat breakfast in Palas de Rei, and continue your journey down more woodland paths, crossing six shallow river valleys. Journey through to the O Coto crossroads hamlet that offers several cafes for food and refreshments. Sample the local delicacy pulpo a la gallega (octopus of Galicia) in Melide and see the Romanesque Igrexa Santa Maria de Melide. Explore Igrexa Santiago and see the famous image of St. James above the altar. Check into the hotel in Melide and enjoy dinner.

Depart from Melide; today's path is mainly natural woodlands with good shade offered by the eucalyptus trees lining the trail. Today two other camino routes join this path, so the trail becomes much busier. Journey to Arzua, a town known for its local cheese and cheese fair held annually in March. Discover the capela da Madalena and have the modern parish church dedicated to St. James depicting him as both a Moorslayer and a pilgrim. The beautiful woodland trails offer ample time for reflection, with opportunities to journal along the way. Overnight in Arzua with dinner at your hotel.

Almost There: Country and Cafes
Depart Arzúa, once again journeying down woodland paths lined with eucalyptus trees. Pass through several cities with ample opportunity to stop at cafes for refreshments and explore the local cultures. Arrive in A Rúa, where you will check into your hotel, eat dinner, and rest for the evening.

Depart A Rúa early, starting along the familiar eucalyptus lined paths which give way to paved road as we approach Santiago de Compostela. Pass through Lavacolla, where traditionally pilgrims would do ritual cleansing before entering the city. Along the way visit Capilla de San Marcos and view the monument to the visit of St. John Paul II. The Cruceiro de San Pedro heralds pilgrims' arrival into the city, and finally we arrive at the Cathedral of St. James in Santiago de Compostela. Explore the city and check into your hotel for the night.

Enjoy a full day exploring Santiago de Compostela.  Attend the pilgrim mass at 12 noon, where you will see the Botafumeiro, a giant incense burner that has been used for centuries. Take the day to explore all that Santiago has to offer, including the surrounding squares, and receive your certificate for completing the Camino de Santiago. Finally, celebrate with your fellow pilgrims at a Farewell Dinner in a local restaurant.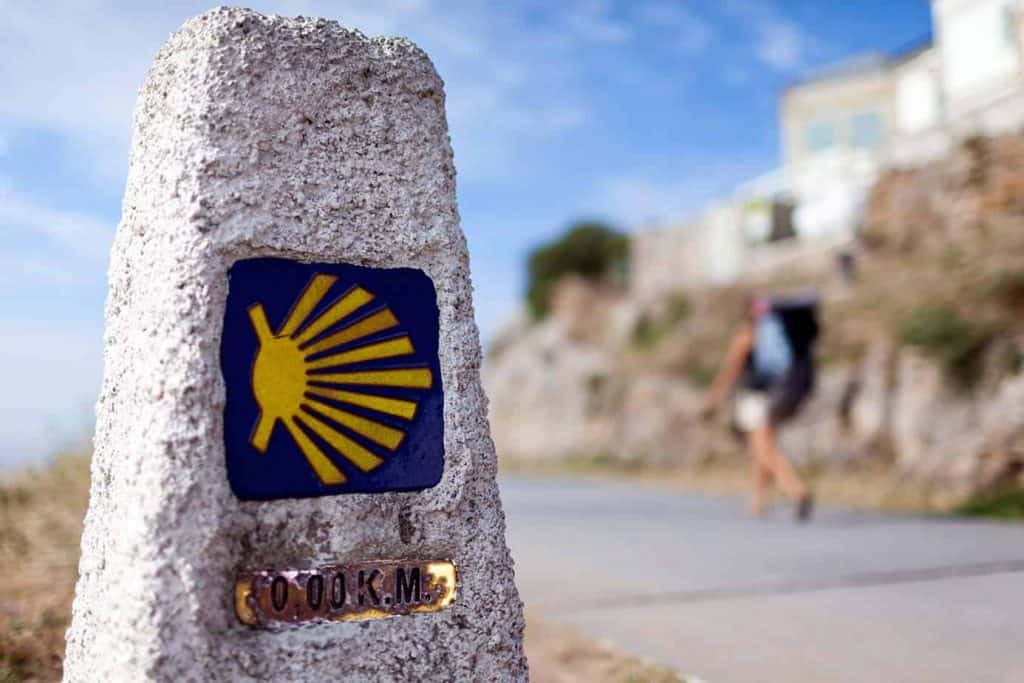 Once you register, we'll help you prepare for the journey, logistically and spiritually. In the meantime:

"Verso Ministries has gained my trust and confidence that the Spirit is the center and guide of all their mission."
September 1 – September 10, 2021