Nearly 100 years ago, the Blessed Pier Giorgio Frassati wrote these words on a now iconic picture of him as he scales the side of a cliff. Literally, the words mean "to the top" or "towards the heights."
Metaphorically, the phrase means, "orient your entire life toward God." In all that you do, in all that you are, seek the path that leads you to God. Blessed Pier Giorgio is a beautiful witness to living out this mantra.
Verso Ministries began to help people on their earthly pilgrimage in the spirit of Frassati. To help them on an all-consuming climb to reach the heavens, and to be one with God in our final resting. So let's seek the path, encounter the sacred, and share the story so that others may join us.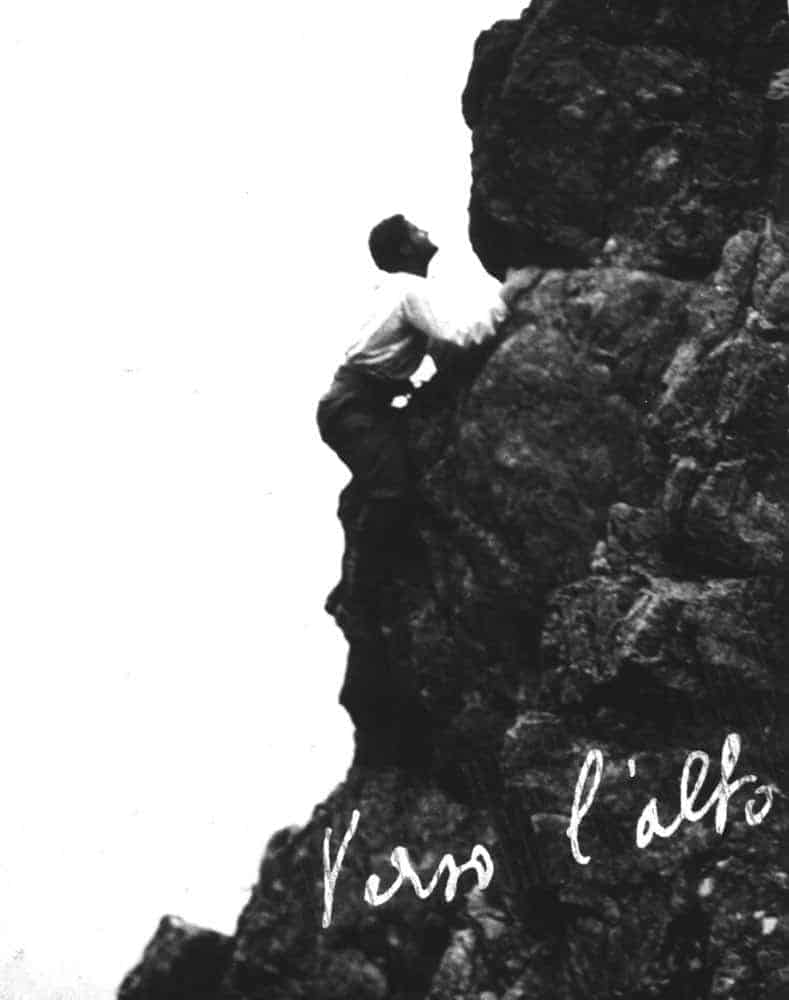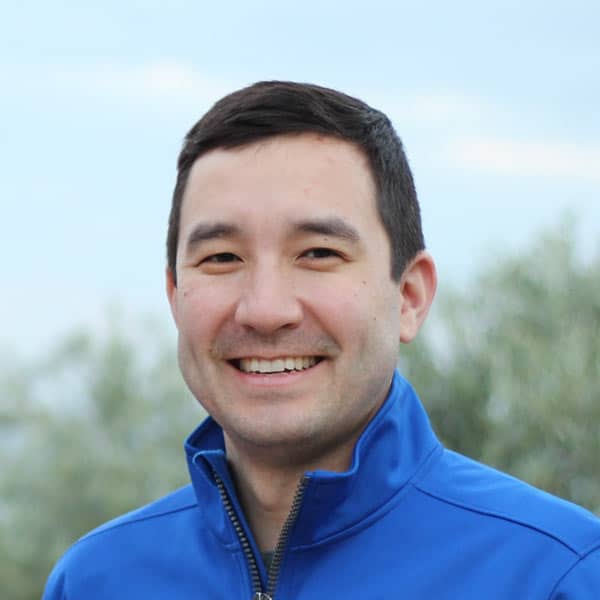 John Paul spent 10 years in parish and college ministry before taking the dive to start Verso Ministries. He's always had an entrepreneurial inkling, as he's always sought new and dynamic ways to spread the Gospel. He is passionate about the practice of pilgrimage and the ways in which a pilgrim's heart and mind can be transformed by an encounter with God on a pilgrimage. He resides in South Bend, Indiana, with his wife and two children.
To read about the moment when Verso MInistries was born, visit our blog.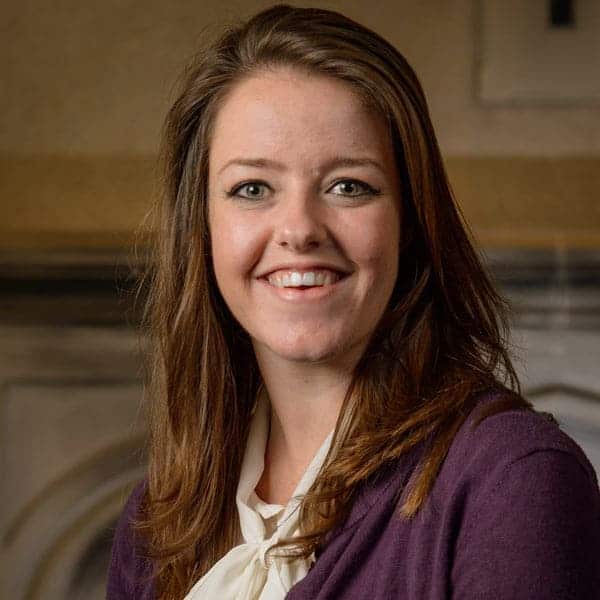 ASSOCIATE DIRECTOR OF OPERATIONS
Stephanie has been traveling internationally since she was 16 years old and spent her 20's studying theology and working in ministry. One of her greatest joys is seeing how different cultures glorify God and how each place she has visited influences her journey of faith. She resolutely believes in the power of pilgrimage to impact people's lives and invite them to respond to God's invitation to be who He made them to be. She coordinates the logistical and spiritual components of pilgrimages. Stephanie proudly calls South Bend, Indiana, home.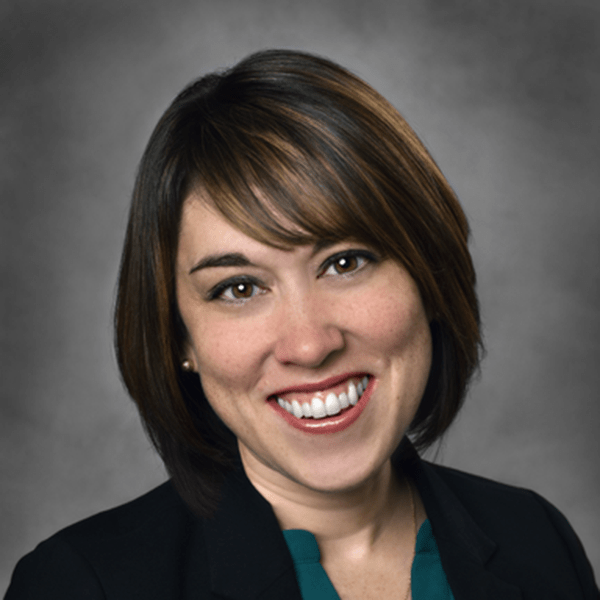 Director of Business Development
Erin got her first taste of international adventure when her high school senior class traveled to Belize for a mission trip. The entire experience – community, culture, faith, and food – filled her with gratitude and a desire to keep exploring. Since then, Erin has traveled to 11 other countries on five continents – including a honeymoon trip around the world. In addition to her personal passion for travel, Erin brings over 15 years of marketing communication experience to the team. She and her husband live in South Bend, Indiana, with their young son.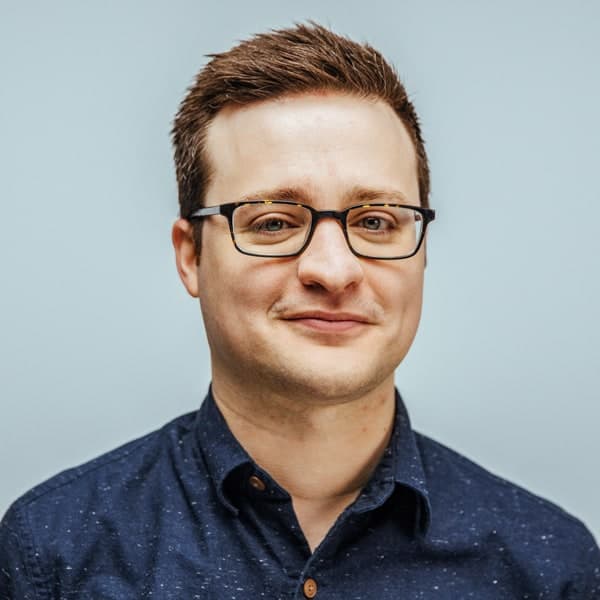 Jeremy's put India, Switzerland, Mexico, and a combined eight months in Nicaragua and Costa Rica into his travelogue, making him no stranger to international experiences. But he also brings a wealth of branding, writing, and marketing experience to the table. Honing his skills at a full-service agency leading branding initiatives and managing the copywriting there, Jeremy leads from a brand perspective, but is also a jack of all trades when it comes to marketing. All of it comes together to help lead marketing and communications for Verso. He lives in South Bend with his wife and four kids (if we're counting the puppy, which we are.)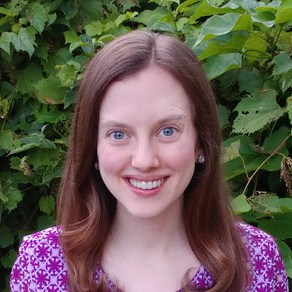 Carol first discovered the beauty of pilgrimage during her visit in 2005 to World Youth Day in Cologne, Germany. Ever since she has enjoyed the process of creating pilgrimages for others and experiencing pilgrimage as part of her own spiritual journey. She serves Verso Ministries by developing content for pilgrim reflection and carrying out administration for pilgrimages. Carol and her husband currently live in Ohio.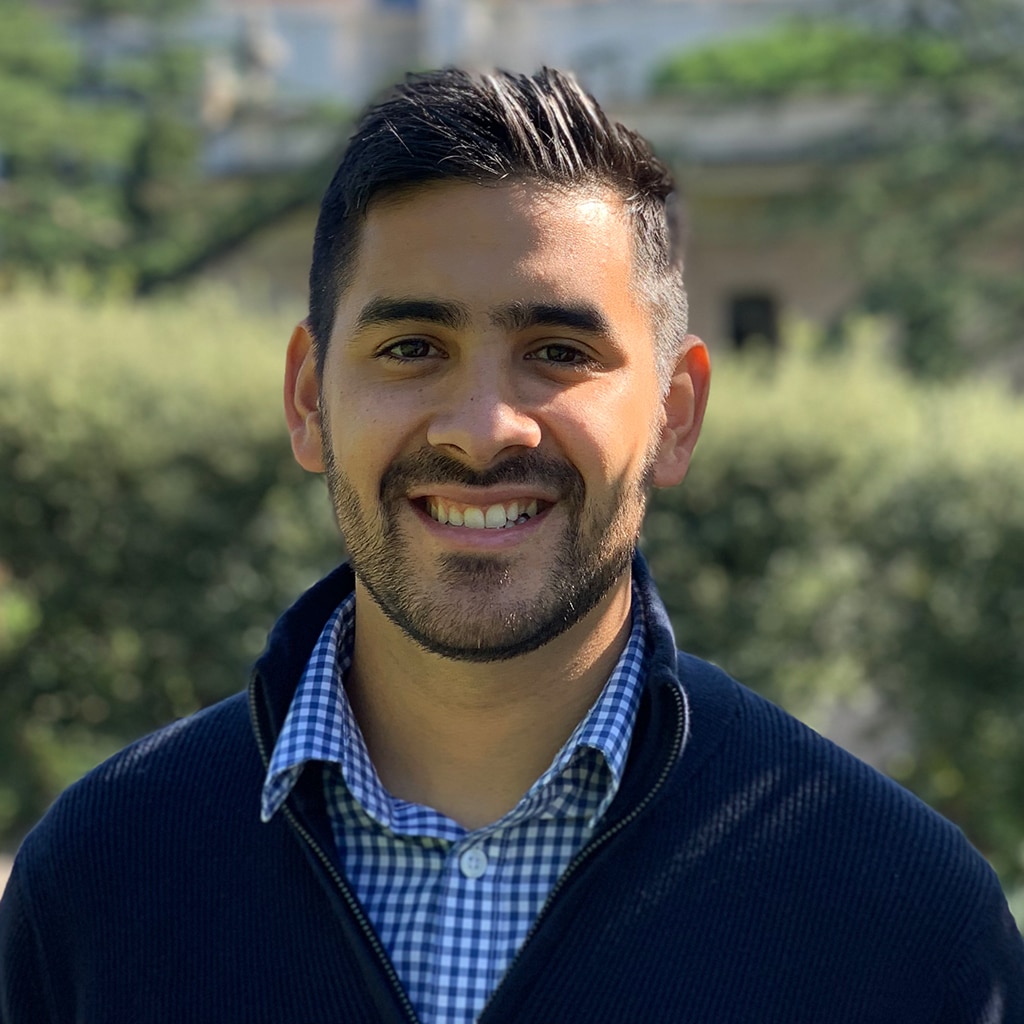 Juan Miguel led his first international pilgrimage while serving with the Archdiocese of Chicago, where he spent six years in high school and parish ministry. Originally from the land of the Cristeros in Mexico, his love of pilgrimage was born in childhood when he visited the sites of several Mexican martyrs and saints. Since then, he has been spiritually nourished by his visits to El Salvador and his time spend studying abroad in Rome, Italy. Juan Miguel is a Master of Divinity student at the University of Notre Dame. He lives in South Bend, Indiana, with his wife and son.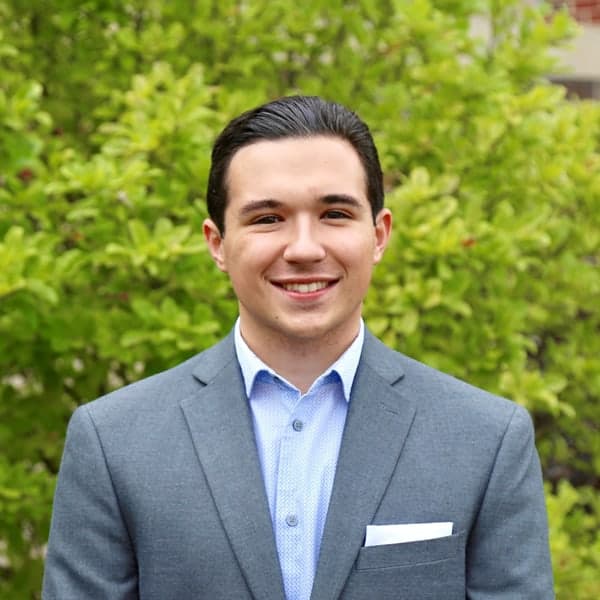 Marketing and Sales Intern
Alex first discovered his love for travel and Catholic history when he went to Rome at ten years of age. Since then he has continued to pursue his passion for seeing religious sites around the world and even got the chance to pilgrimage to the Holy Land as a Sophomore. Alex brings his faith and his business skills together in his work for Verso Ministries on a daily basis. Alex hails from New Orleans, Louisiana and is currently a Junior at the University of Notre Dame studying Marketing and Political Science.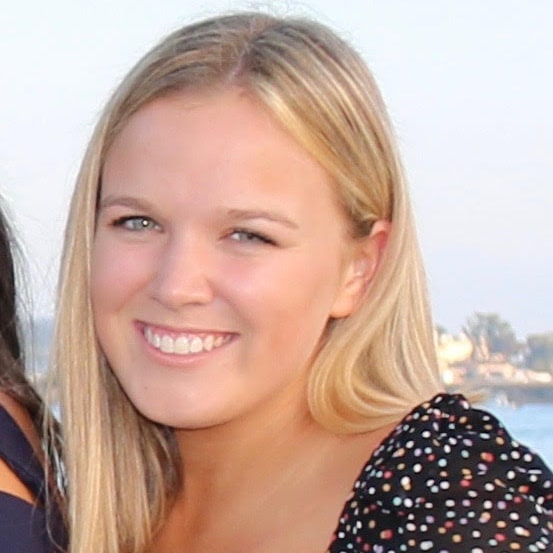 Claire has loved international travel and learning about Catholic history ever since she first went to Rome with her choir in high school. Since then she has continued to travel internationally to other religious sites around the world, with the Holy Land still on her bucket list. Claire is from Orange County, California, and is currently a junior at the University of Notre Dame studying Business Technology and History.
Thinking about going on a pilgrimage?