By Kelley Dawson, M.Div.
Faculty, St. Xavier College Preparatory School
In 2015, as part of my field work, I accompanied a group of smart, driven, and talented undergraduate students on a pilgrimage to Ireland. There are too many stories to share from this trip, however I return again and again to a gorge in Glendalough.  Our community explored St. Kevin's monastic village and hiked along the several lakes west of it. We celebrated Mass on a grassy knoll that had a small tributary running down the middle of it, trickling into the lake. After Mass, we ate lunch together and climbed the large boulders that surrounded us. Others sat and talked, reclining over their lunches. Some rested in the grass. In this moment and in many like it, I witnessed some of the most brilliant and accomplished students I've ever met happily "stoop down" to embrace their most childlike selves and simply play.
I took a break from the fun to check on a travel detail. As I turned around, I gazed upon our twenty students as if with new eyes. What transformation did I notice when I stepped back to see these high-achieving twenty-somethings leaping, bounding, laughing, and sleeping in the grass — sans phones or earbuds? I saw them remembering who they are in the eyes of God – children. I recognized the deep satisfaction they felt by settling into that identity. I saw their joy and surprise when they remembered that this was what they were made for -– to play before the Father.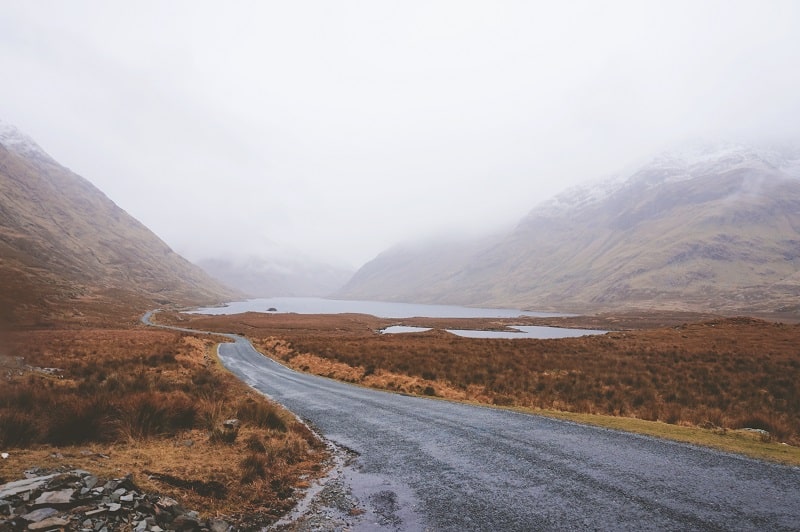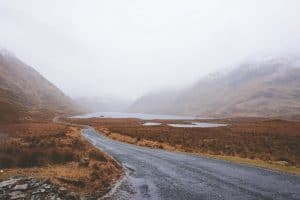 To understand ourselves as children is properly to see who we are before God.  We do not give ourselves many opportunities to embody this identity – we move too quickly, our to-do lists are too long, and our work is too demanding. Pilgrimage is an opportunity to recalibrate how we understand our place in creation. This recalibration usually happens throughout the entirety of a pilgrimage. In my experience, however, this reality was most clearly seen during stops along the road: a pub where you recollect the day's events with your companions, a water break where you stand in the shadow of a seemingly insurmountable mountain, or a grassy knoll where you pause for Mass and share a picnic lunch.
---
Kelley Dawson is a graduate of the MDiv program at the University of Notre Dame. She lives in Phoenix with her husband and daughter and has taken a faculty position at her high school alma mater, St. Xavier College Preparatory School.