The rich Catholic history of South Korea is unknown and unexplored to many Catholics across the globe. Still, this beautiful country is home to several places of deep spiritual and cultural significance for Catholics. Here are five must visit Catholic sites of South Korea.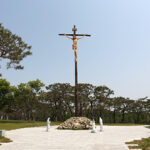 Solmoe Village
Most notable as the birthplace of St. Andrew Kim Taegon, the first Korean-born saint and patron saint of Korea, Solmoe Village offers a unique opportunity to connect with the life of a saint many in Korea aspire to be. Through various artifacts and connections to St. Andrew Kim, Solmoe Village is a source of inspiration to walk in St. Andrew's footsteps.
Gahoe-dong Church
Gahoe-dong Church, also known as the Church of the Holy Name of Jesus, is the oldest Catholic church in South Korea and one of the most architecturally captivating. Combining both Eastern and Western influences into one, Gahoe-dong Church serves as a portal in time to witness the very beginnings of the Catholic Church in Korea and a testament to how the faith has developed over the years.
Myeondong Cathedral
The Myeondong Cathedral, officially known as the Cathedral Church of the Virgin Mary of the Immaculate Conception, stands as an icon of Catholicism in South Korea. Serving the Archdiocese of Seoul, the largest community of Catholics in South Korea, Myeondong Cathedral has served the surrounding population for over a century. It presents a chance for pilgrims to connect with the largest Catholic population in the country.

Jeouldusan Martyrs' Shrine
The Jeouldusan Martyrs' Shrine is a place of profound significance for Catholic pilgrims. One of several martyrs' shrines connected by "Unity Road," Jeouldusan memorializes the Korean martyrs who sacrificed their lives for their faith during the early 19th-century persecution and early beginnings. Jeouldusan, meaning a "place where Catholic believers were beheaded," offers a unique opportunity to connect with the lives of 27 martyred saints in reflection and prayer.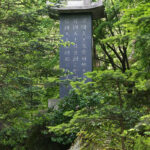 Chon Jin Am
At first glance, Chon Jin Am may not seem like much, but the site holds a serious significance to the history of Catholicism. Often credited as the birthplace of Korean Catholicism, Chon Jin Am embodies the idea that spiritual significance can be found in the most humble places.
South Korea may not be a traditional destination for Catholic pilgrims, but it offers a rich tapestry of spiritual and cultural significance for those seeking to deepen their faith. Through these five sites, you'll have the opportunity to connect with and witness little-known aspects of Catholic history.