Tourists are drawn to Portugal for many reasons: rich history, robust countryside, and beautiful seascapes. Portugal is also home to many Catholic holy sites, medieval churches, and shadows of saints. In 2023, you can also add World Youth Day to the list—it's being held in Lisbon, Portugal. If you're going, here are some of the nearby sites you'll want to know about.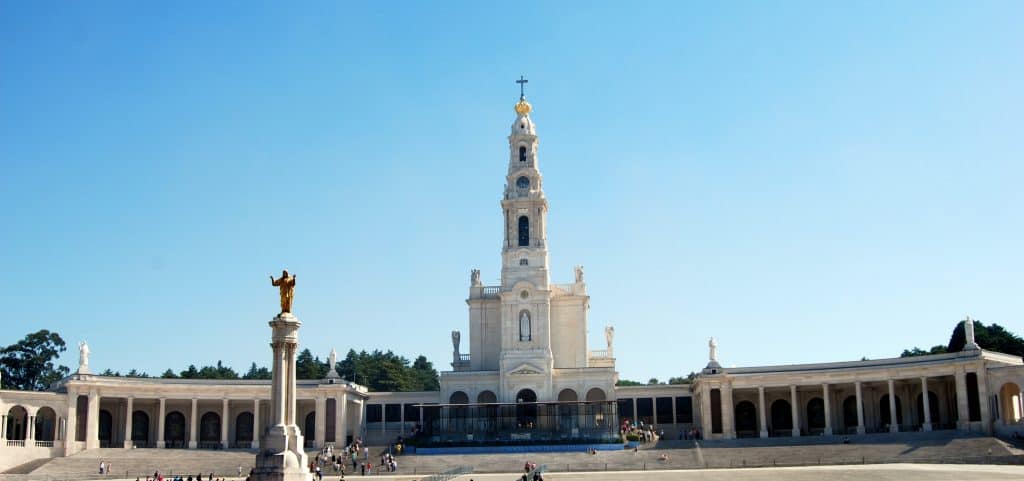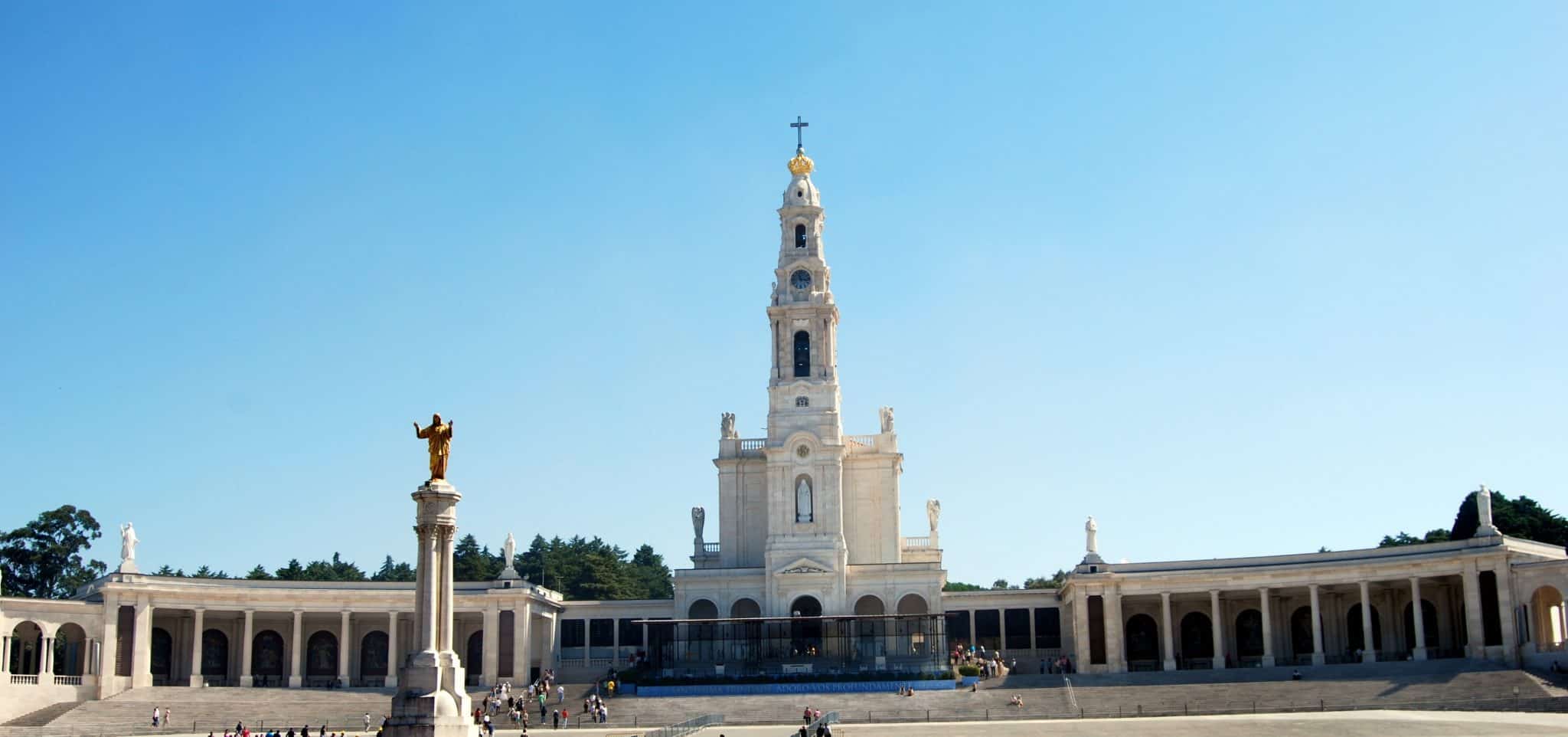 Fatima — A beloved Marian apparition site
It's surreal to witness the very place where Our Lady appeared to three shepherd children from May to October in 1913, in a series of visions that included prophesies and a call to repentance and praying the Rosary. These visions ended with the sun dancing across the sky, witnessed by crowds 40 miles away. The tombs of Sts. Lucia, Jacinta, and Francisco rest at the Basilica of Our Lady of the Rosary. Nearby you'll find the Basilica of the Holy Trinity, the fourth largest Catholic Church in the world (St. Peter's Basilica in Vatican City ranks number one). One of the most popular Catholic pilgrimage sites in the world, Fatima serves as a powerful reminder that Our Lady is always looking out for us and urges us to turn to her holy son. You'll be able to experience the wonder of Fatima for yourself when you travel to World Youth Day 2023 with Verso Ministries.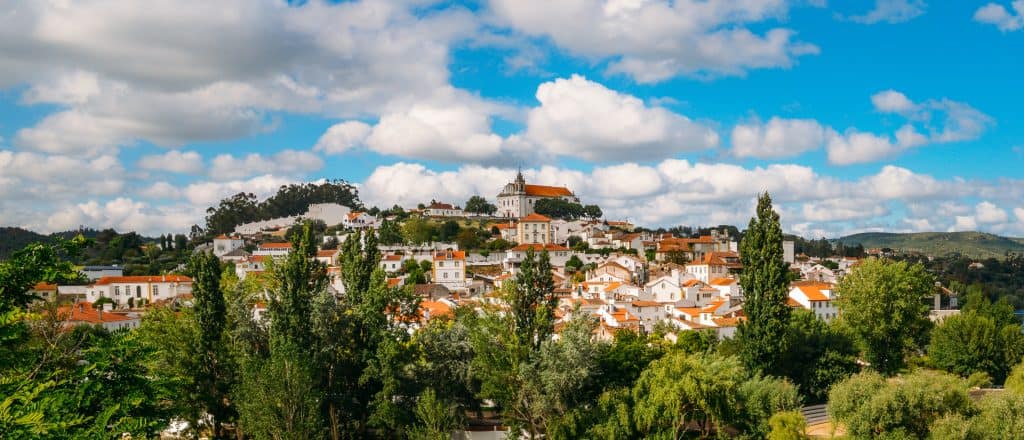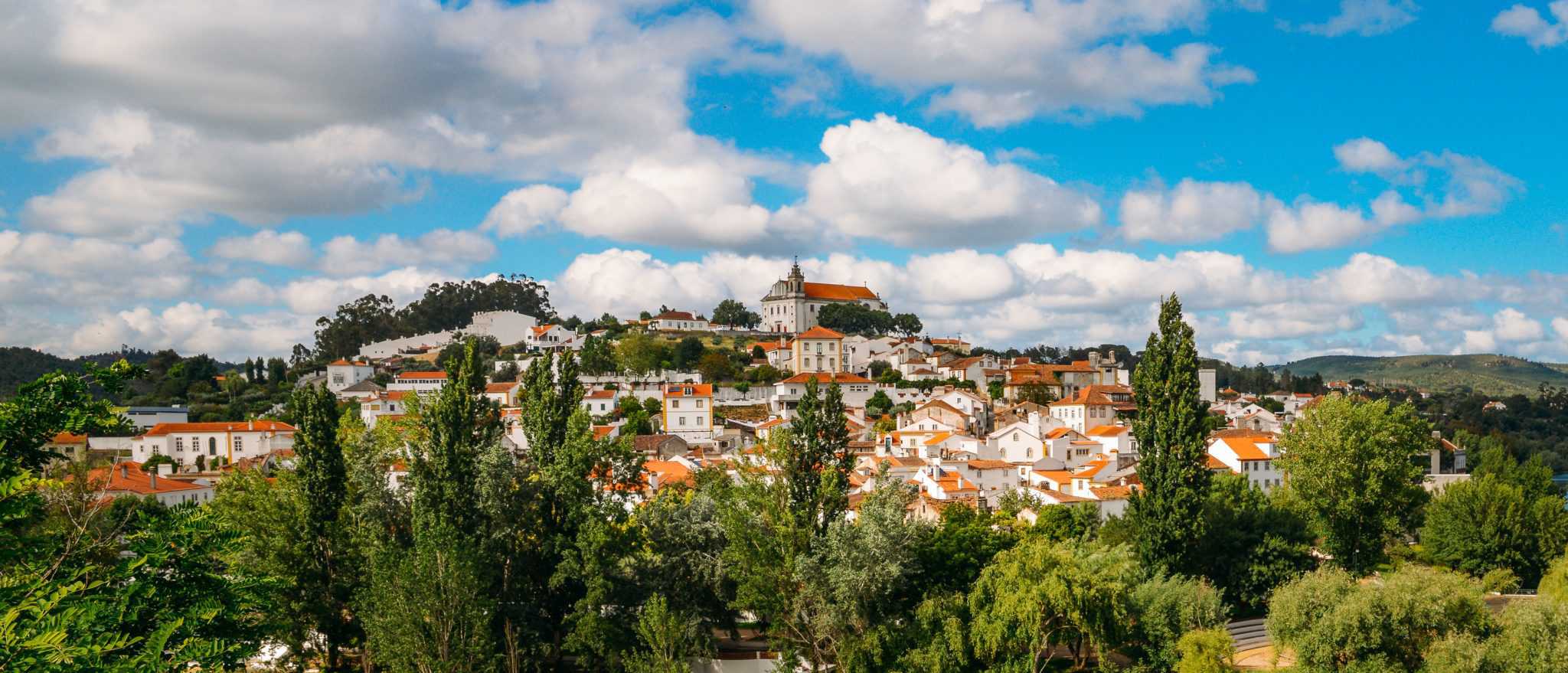 Santarém — Peaceful scenery and medieval churches
This is the perfect spot in Portugal to experience rolling countryside and gorgeous greenery.
The agricultural town is filled with churches, including the Misericordia Church where a Eucharistic host is said to have started bleeding, and Santa Maria de Marvila Church, which contains a stunning 65 thousand colored tiles decorating the interior. St. Francis Convent is also a notable landmark, featuring a variety of medieval art styles such as Baroque and Renaissance.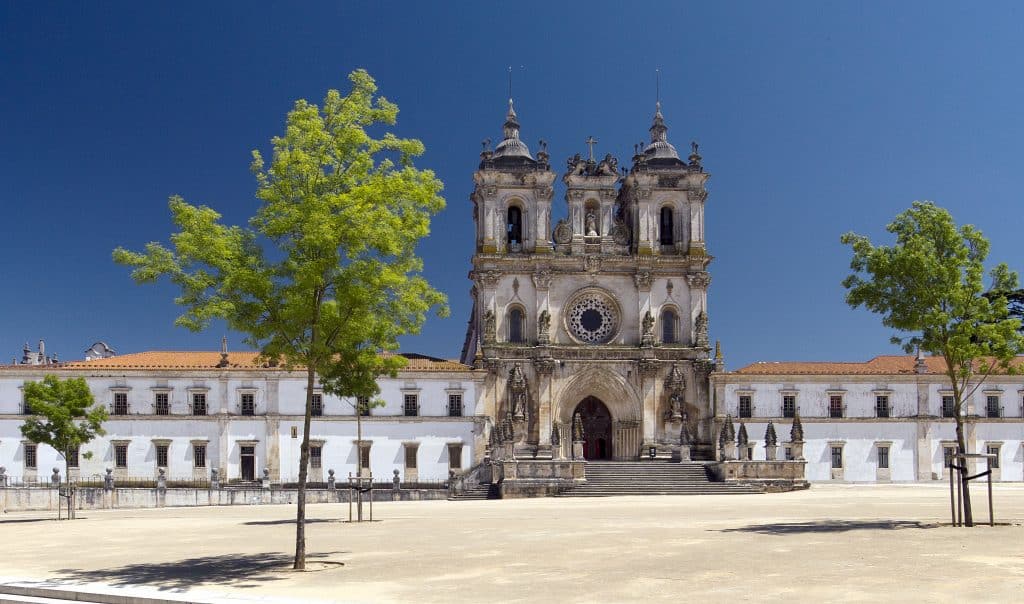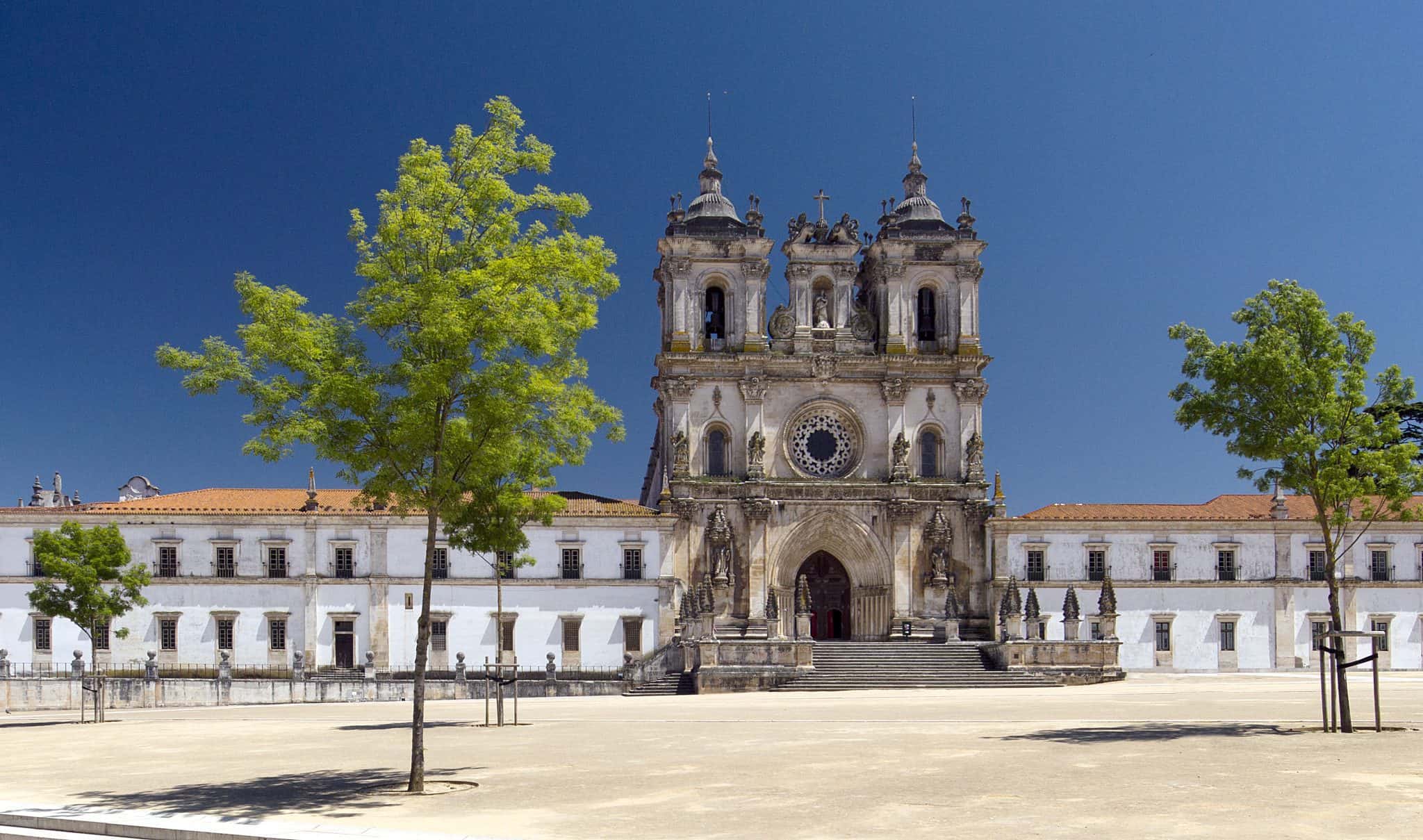 Alcobaca — Home of the famous Alcobaca Monastery
Peace, beauty, and medieval history await you in the quaint historical town of Alcobaca, home to the largest church in Portugal.
That church stands on the grounds of the Alcobaca Monastery, one of the most prominent monasteries in Europe during the Middle Ages, where monks lived and taught and kept an expansive library. Built in the 1100s, the monastery was the first Portuguese structure to employ Gothic-style artwork and architecture. Many Portuguese royalty are buried within these walls, including the famous King Pedro and his assassinated mistress Ines de Castro.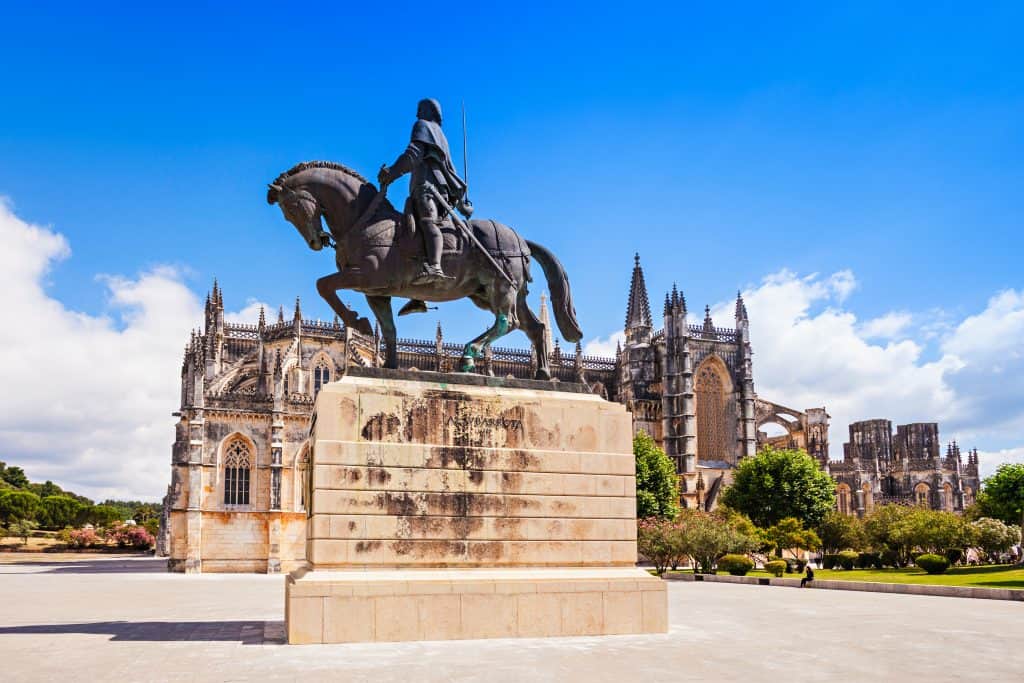 Batalha – Portugal's most victorious battle ground
A beautiful town wrapped in rich Marian devotion, Batahla and its famous monastery were created to celebrate the monumental Portuese victory over Spain on August 14, 1385 after the Battle of Aljubarrota, which secured Portugal's independence. King João I had made a vow to the Blessed Virgin that he would build a monastery in her honor if she came to his aid. As a tribute, he constructed the Monastery of Saint Mary of the Victory (popularly called Batalha Monastery) as well as the town of Batalha, which means Battle. The Monastery houses many royal graves as well as the tomb of Henry the Navigator.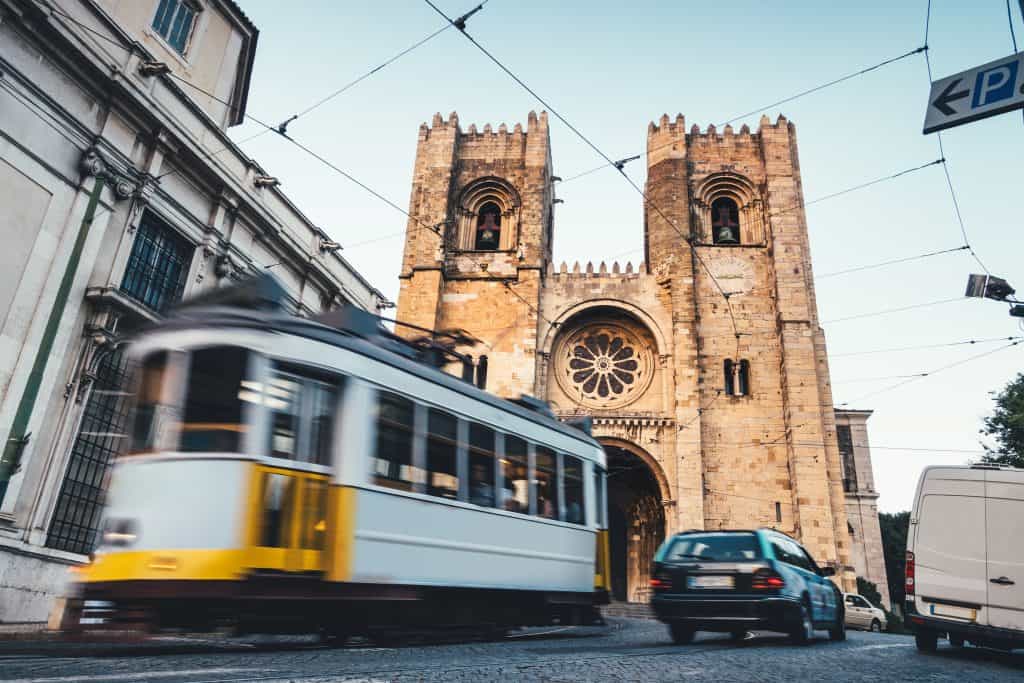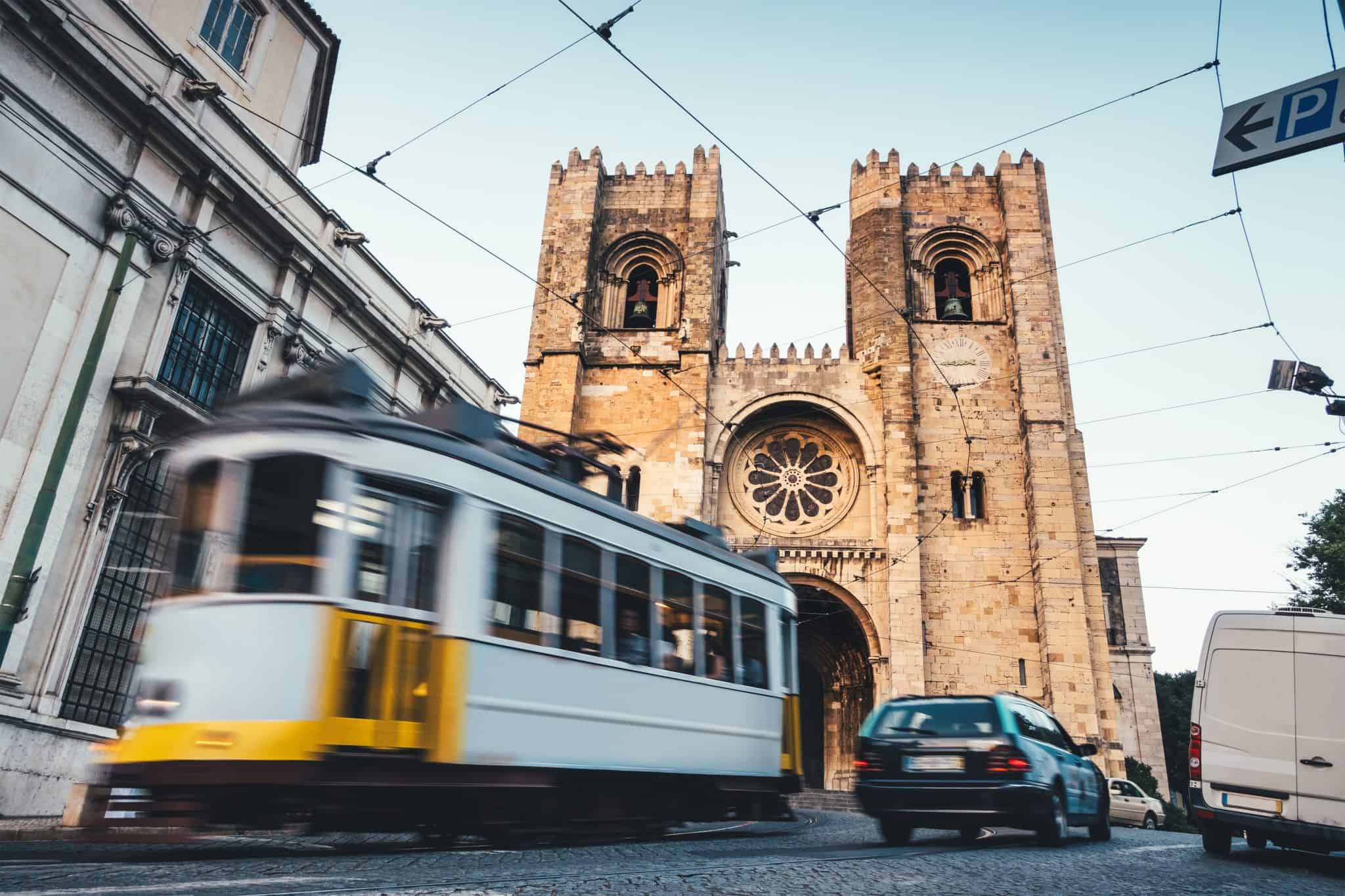 Lisbon Cathedral (Santa Maria Major) — St. Anthony of Padua's baptismal site
Built in 1147, the Lisbon Cathedral, or Santa Maria Major, is a testament of resilience. It withstood more than one natural disaster (including an earthquake!) and has been reconstructed several times, yet it stands as strong as ever, a beacon of faith and inspiration to the Portuguese people and all who travel there. And how often do you get to see the baptismal font of a saint? Legend has it that St. Anthony of Padua was baptized at Lisbon Cathedral.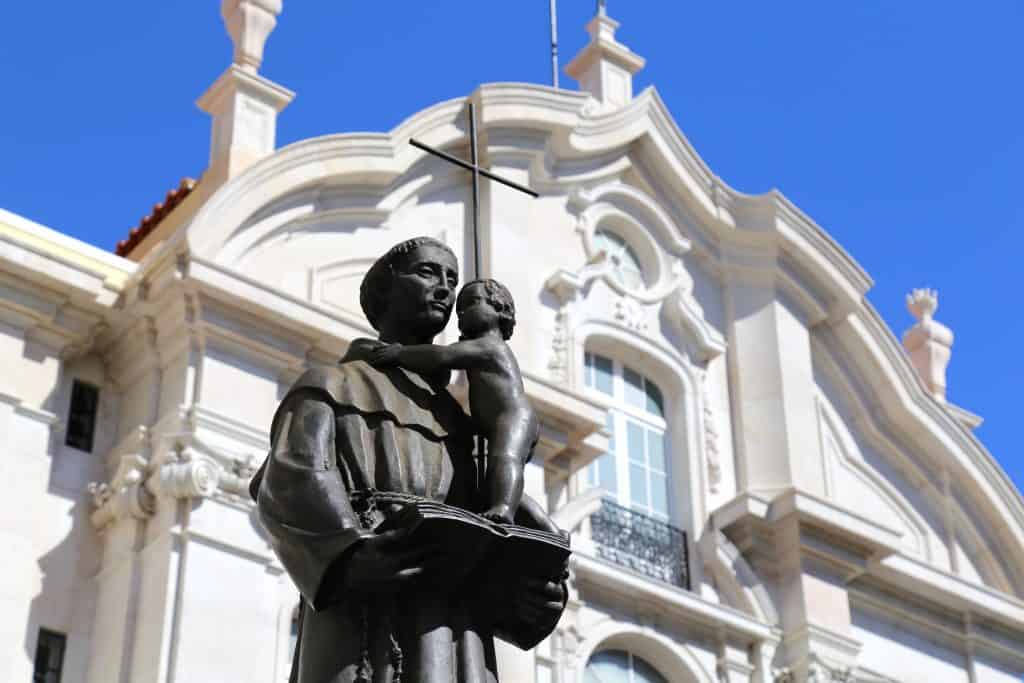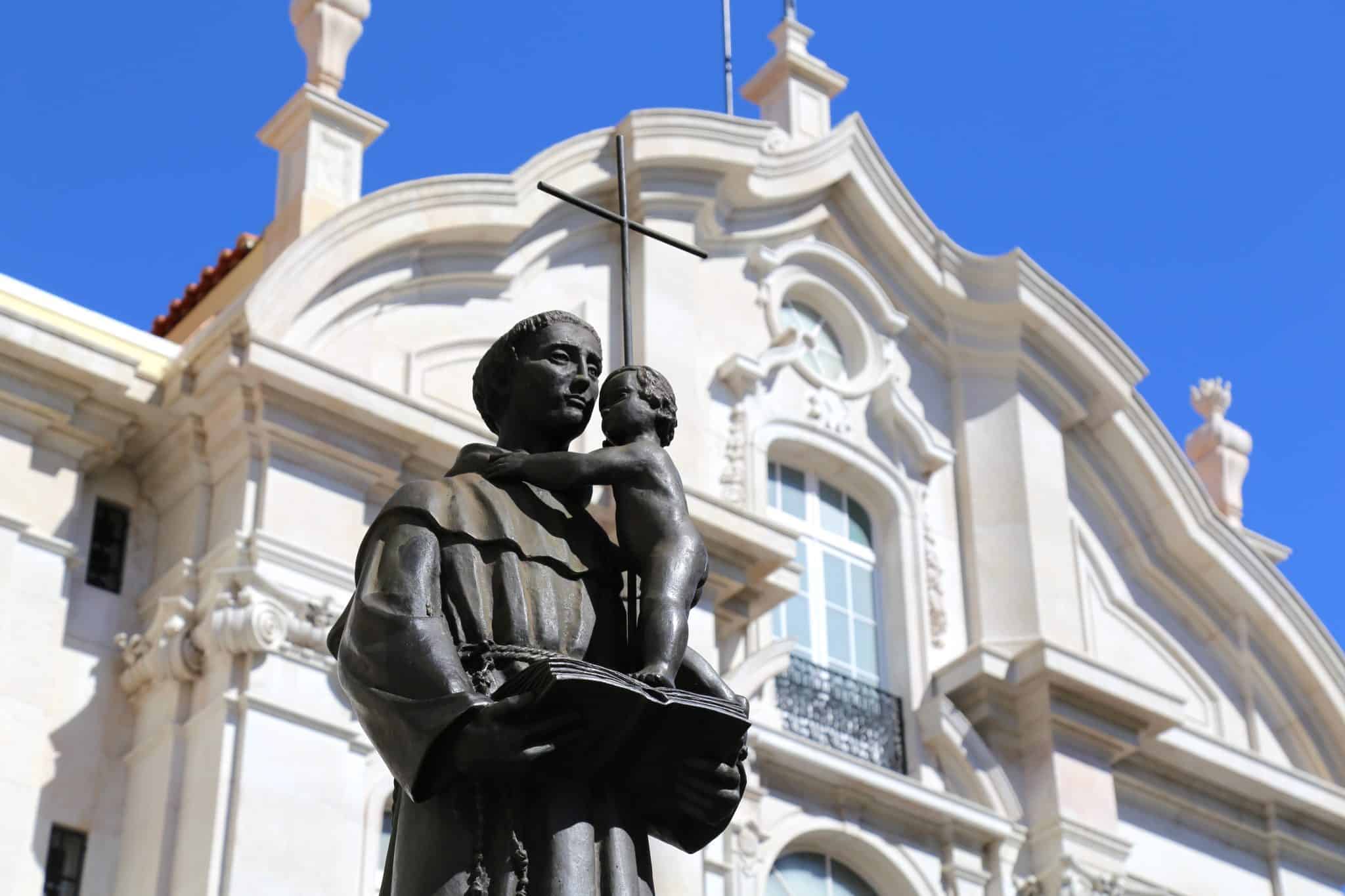 The Church of St. Anthony in Lisbon — Birthplace of a beloved saint
Many people are surprised to hear that St. Anthony, the beloved patron of lost things, was actually born in Lisbon, Portugal, rather than somewhere in Italy. The Church of St. Anthony was built right over his birthplace. One of the saint's bones, a first-class relic, is contained in the church. Pope John Paul II is among the pilgrims who have visited this holy site: he came on his way to Fatima to thank the Blessed Mother for saving his life when he was shot in 1981.
If you have the chance, stop by these incredible places when you're in Portugal. They offer a unique opportunity to cultivate your faith, experience history, and encounter the sacred while you celebrate World Youth Day in Lisbon with the pope!
Don't miss the opportunity to experience the wonder of Portugal for yourself, visit Catholic holy sites, connect with youth from around the globe, and see the Pope! Check out our World Youth Day 2023 itinerary today.