As you navigate the processing of your pilgrimage experience, consider embracing the parallels that can be drawn between your personal journey and the profound encounter of the disciples during the Transfiguration. Furthermore, explore these parallels through the lens of a "mountaintop moment."
A mountaintop moment is when one feels a temporary surge of great faith, enth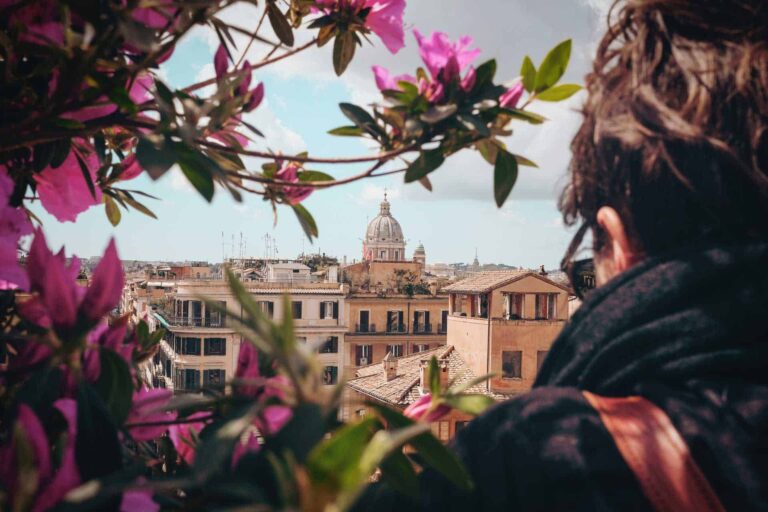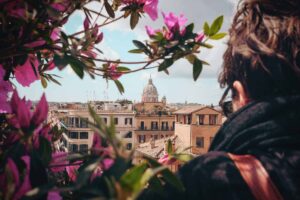 usiasm, peace, and tranquility. These moments often gradually fade as one "descends the mountain" and returns to the noise of daily living and the harsh realities of the world. For example, consider the sense of zeal that you might feel during an uplifting, rejuvenating retreat experience. When you leave the retreat and go back to your day-to-day life, you may recognize the lack of shared experience with those around you, and the hurdles of daily life return. The fervor and confidence that enveloped you during the retreat might easily slip away amidst the demands of reality.
Similar to this, the disciples present during the Transfiguration encountered their own  (quite literal) mountaintop moment. After standing before Jesus, clothed in dazzling white atop the mountain, the disciples present had to process that profound experience and figure out what it meant for their lives and how to share it with the world.
Before Your Pilgrimage
Before embarking on your physical pilgrimage, start by embarking on a journey of introspection. Ask yourself why you've chosen to go on this pilgrimage. What transformations do you anticipate? What emotions might unfold during your travels, and why? 
Initiating this process of reflection prior to departure can cultivate a heightened sense of mindfulness throughout your pilgrimage. While post-trip reflection remains pivotal, returning home often introduces distractions that weren't present before departure, including the weariness that might hinder profound introspection.
During and After Your Pilgrimage
Crafting a poem or a narrative could be a compelling way to distill your pilgrimage experience. This creative avenue allows you to weave together the tapestry of your journey—before, during, and after departure. By encompassing all these phases, you can keenly distinguish your mountaintop moment, tracking the evolution of your emotions throughout the pilgrimage, before, and after. 
The Ignatian practice of casting a "long, loving look at the real" is an excellent enhancement to your reflection experience. As detailed in a previous Verso blog this practiced as follows:
Long
Take time to contemplate your time on pilgrimage: reread your sensory memories or journal entries. Give yourself the time and benefit of savoring the memories. Recall any question or intention you carried with you on pilgrimage.
Loving
How did Jesus make Himself known to you on pilgrimage? What did He want to share? What was the manner of your encounter with Him? Which scriptural passages or images framed this encounter? Who in your daily life can receive the fruits of your encounter with Jesus? Whom can you discuss it with?
Real
What stubbornness do you need to ask Jesus to soften in order for your will to respond to the transformation already beginning in you? What strengths did this journey call out of you, and how will they come to receive consistent, concrete expression in your life?
Remember, a pilgrimage isn't merely a solitary journey—it's an investment that enriches your connection with God, with yourself, and with others. By weaving together these reflective practices across the stages of your pilgrimage experience, you become better equipped to understand where God has spoken to you along the way and to take heed to the course you're being called to.