Travel the world. Discover what God has in store for you.
Expert-led, spiritually-rich trips. All designed to keep you and your investment safe.
As experts in travel and spiritual guidance, we plan everything from flights to holy site experiences.
We ensure that you are protected in the event of rescheduling or cancellations with no change fees.
Safety is always our priority. With global safety in mind, we created a comprehensive SafelySent program.
THE TOP CHOICE
for Catholic Pilgrimages
"Pilgrimages are such a beautiful opportunity to step away from day-to-day life and deliberately take time to reflect on some of the greater mysteries of our faith and grow closer to God. Thank you Verso for the work that you do!"

A pilgrimage with Verso Ministries is more than just a trip. It's an experience for your soul to reflect, renew, and grow in faith.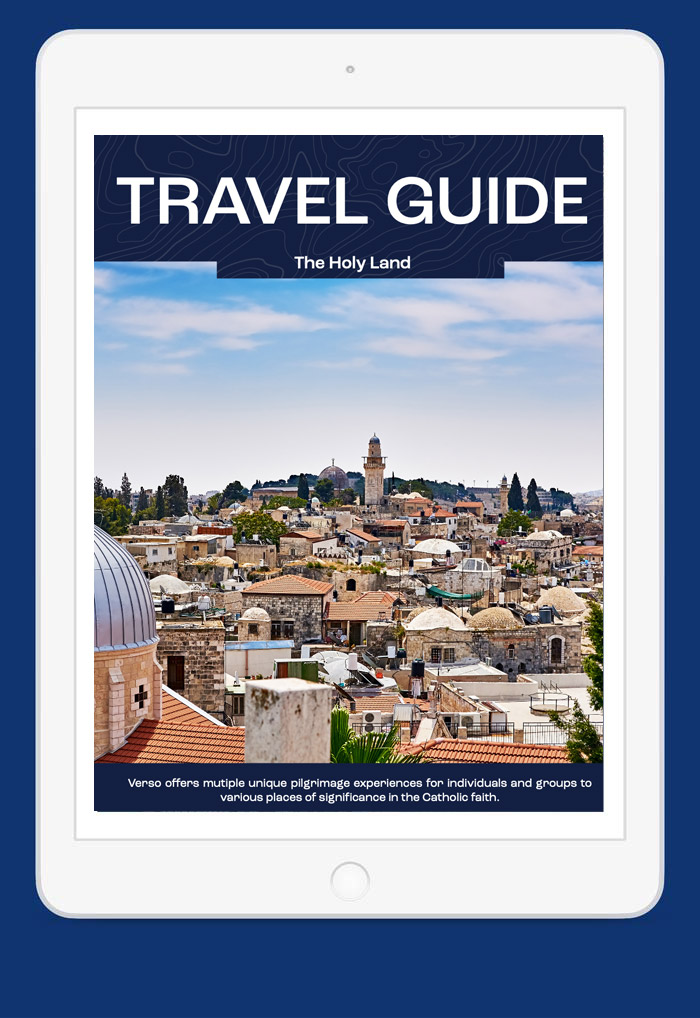 Discover the Top 5 Must Visit Locations in the Holy Land and Prepare to Encounter God as You Never Have Before
A pilgrimage to the Holy Land is a journey like no other. As you walk the streets Jesus walked, you'll experience your faith in a new way. Read on for the top 5 locations you must visit in the Holy Land and find tips for preparing for your journey and beyond.