If you're not familiar with the names Sister Mariam (Mary) Baouardy and Sister Mary Alphonsine Danil Ghattas, then you will be soon. Just recently these two amazing Palestinian women were canonized as saints. There are dozens, if not hundreds, of Catholic saints of the Holy Land, and now these names have been added to that special list.
They were both named saints at a special ceremony in 2015 led by Pope Francis. Any time someone becomes a saint it's significant, but this moment carried with it extra meaning — they are the very first Palestinian nuns to gain sainthood in modern times. 
It's also seen as a show of support from the Vatican for an area of the Middle East that has struggled for a long time. Christians now represent less than 2% of the population in Israel and the Palestinian territories, a number that has dwindled in recent decades due to conflict in the Middle East, as well as opportunities abroad. It's also a signal that the Holy See is committed to a peaceful solution between Israel and the Palestinian territories. 
Grace in the Face of Hardship — Sister Mariam (Mary) Baouardy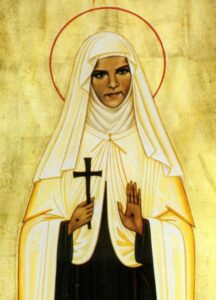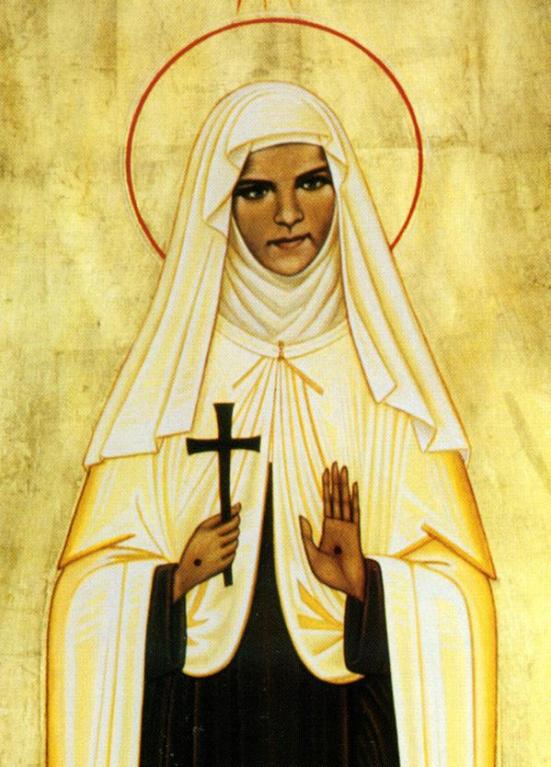 Sr. Mariam Baouardy was poor, uneducated, and the victim of a violent childhood. Yet she experienced miracle after miracle, remained extraordinarily devout, and would go on to found several convents in India, and the first Carmelite order in Palestine. 
Born in the 1840s in a Galilee village, she was the 13th child in her family but the only one to survive past infancy. Then, when her parents died when she was just three years old, she went to live with her uncle. At 13 she was engaged to be married to her uncle, but felt called by God to be devoted only to him. For this, she was severely beaten. 
Later, one of her uncle's servants tried to convince her to convert to Islam. When she refused, he cut her throat and left her to die. But then, in a miracle Sr. Mariam attributes to the Virgin Mary, was found, healed, and cared for a young nun dressed in blue. 
After her miraculous experience she went to Marseille, France and entered the Sisters of St. Joseph of the Apparition. A few years later she joined the Sisters of the Apostolic Carmel and went to India, where she helped establish several convents. Finally, she went to Bethlehem where she founded the first monastery of the Carmelite Order in Bethlehem, where she lived and worked until her death. You can still visit this monastery today.
She was canonized by Pope Francis in 2015. "Sister Mariam Baouardy experienced this in an outstanding way. Poor and uneducated, she was able to counsel others and provide theological explanations with extreme clarity, the fruit of her constant converse with the Holy Spirit. Her docility to the Spirit also made her a means of encounter and fellowship with the Muslim world," the Pope said.
A Life Fully Devoted — Sister Mary Alphonsine Danil Ghattas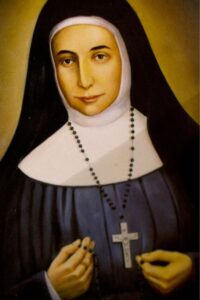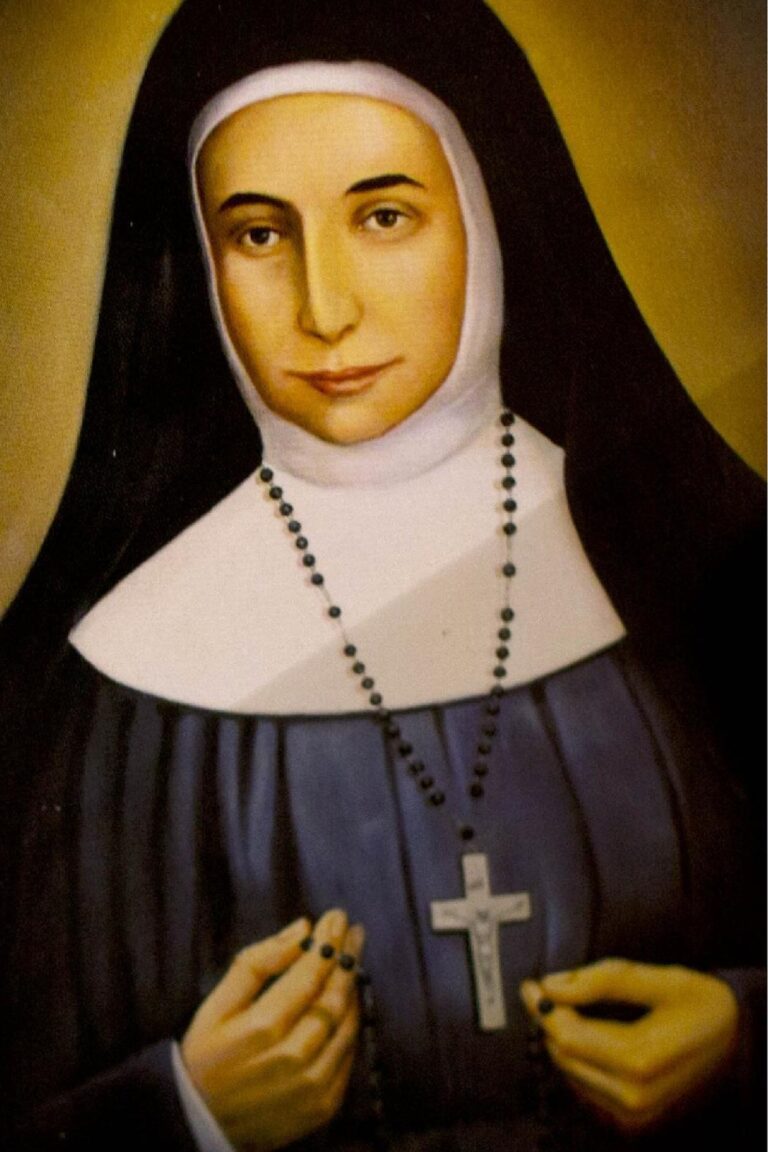 Sister Mary is a shining example of a life dedicated to service and devotion to God. Also born in the 1840s to a Palestinian family, she became a nun in her teenage years and dedicated herself to education, working with the poor, and working at schools, parishes, and orphanages for the entirety of her life. 
She grew up in Jerusalem, was raised in a Catholic Arab family, and at the young age of 14 entered the Congregation of the Sisters of St. Joseph of the Apparition. After taking her vows at 17 she was sent to Bethlehem to teach at the Sisters' school. It was there she proved herself to be a skilled catechist and educator. She also began to receive visions of the Virgin Mary. After several years, she was called by Our Lady to start a new religious order of Arab women devoted to the rosary.
Along with her spiritual director, Father Yousef Tannous, she founded the Congregation of the Rosary Sisters, the first Palestinian women's congregation in Jerusalem. They started the Rosary Sisters schools, which would become highly prestigious Catholic educational institutions in Jerusalem, Jordan, and around the Middle East.
Her final assignment was to start an orphanage in Ein Karem. She was there for 10 years before spending her final days perpetually praying the rosary. Marie Alphonsine's remains are in the Rosary Sisters' convent in Jerusalem, which you can still visit today. 
She was also canonized by Pope Francis in 2015 at the same ceremony that Sr. Mariam Baouardy was given sainthood. Of Ghattas, the Pope said "So, too, Sister Marie Alphonsine Danil Ghattas came to understand clearly what it means to radiate the love of God … and to be a witness to meekness and unity. She shows us the importance of becoming responsible for one another, of living lives of service one to another."
Visit the Saints of the Holy Land Yourself
Bethlehem and Ein Karem are both places we travel to on our Verso pilgrimages to the Holy Land. Of course, you'll experience the lives of many of the Catholic saints who dedicated their lives to God in the Holy Land. And you can count yourself as one of the many people who have followed Christ to the place where he came to earth. We hope you'll join us soon!